Shower door,Walk-in showers can be an excellent idea for several reasons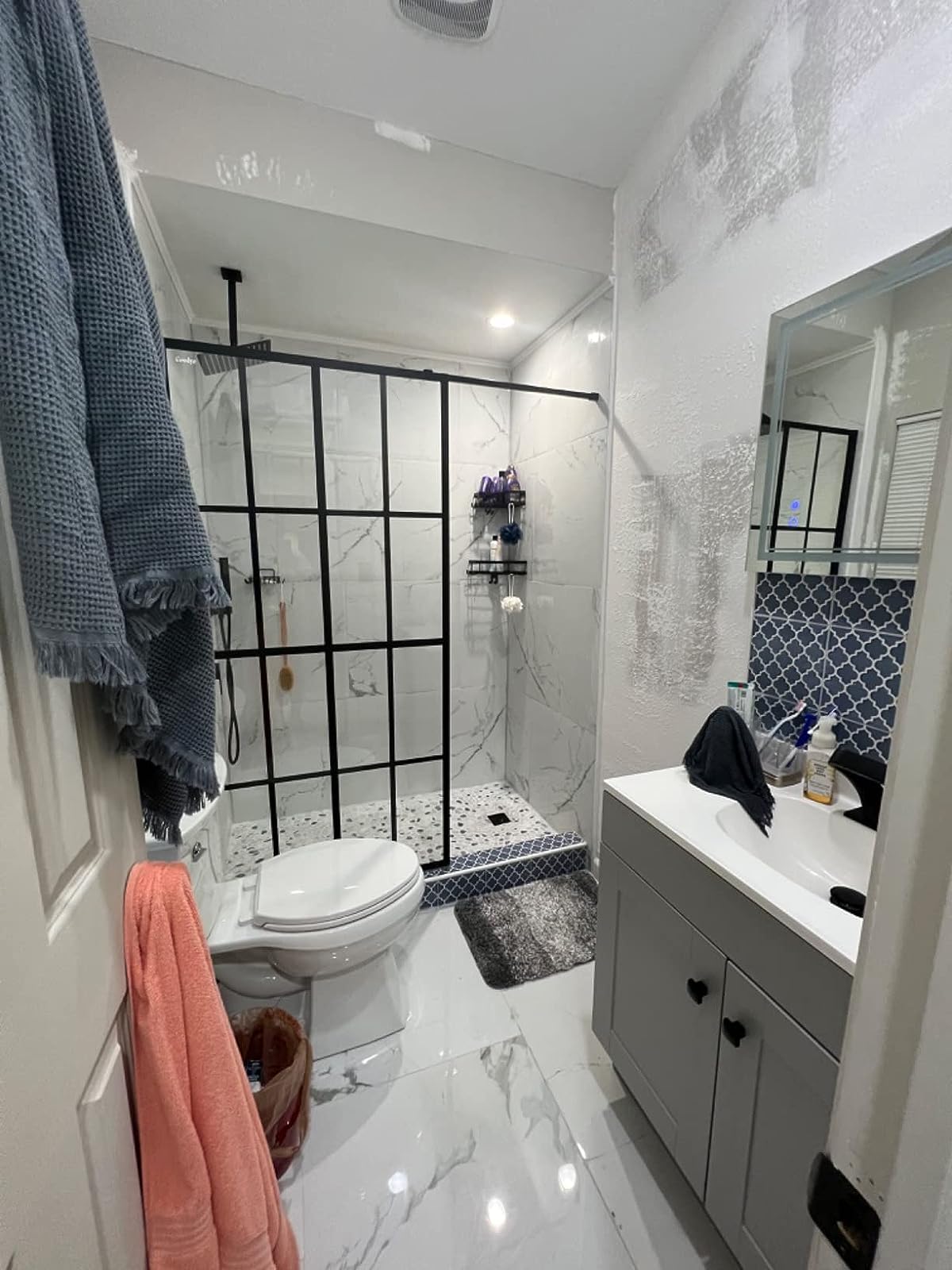 Shower door,Walk-in showers can be an excellent idea for several reasons
1.Accessibility: With no steps or barriers to enter, they are a superb choice for people with mobility issues, the elderly, or anyone looking to create a bathroom that accomodates all ages and abilities.
2.Space Efficiency: Walk-in showers can fit into smaller bathrooms where a bathtub might not. glass shower doors,Their open design can make the bathroom appear larger and more luxurious.
1.Versatility: They can be designed to fit any space and style, from minimalist and modern to traditional. You have the flexibility to customize everything from the showerhead to the tile work.
1.Easy to Clean: Without the need for a shower curtain or door that can accumulate mildew, walk-in showers often require less maintenance. Plus, they typically have fewer nooks and crannies for dirt and soap scum to build up.
5.Resale Value: A well-designed walk-in shower can add to a home's resale value by making the bathroom more attractive to potential buyers, especially those looking for modern amenities or accessible features.
However, there are some considerations:
1.Privacy: Without a door, some people may feel too exposed, and it may not retain steam as well as an enclosed shower.
2.Temperature: It can be harder to keep warm, especially in colder climates, since the open design allows for more air circulation.
3Water Spillage: The potential for water to splash outside the shower area is greater, so having a well-designed drainage system is critical.
Ultimately, whether a walk-in shower is a good idea depends on the specific needs of the homeowners, the bathroom size, and personal preferences in style and functionality.