What is a Shower Pan and Do I Need One? Before Remodeling or Upgrading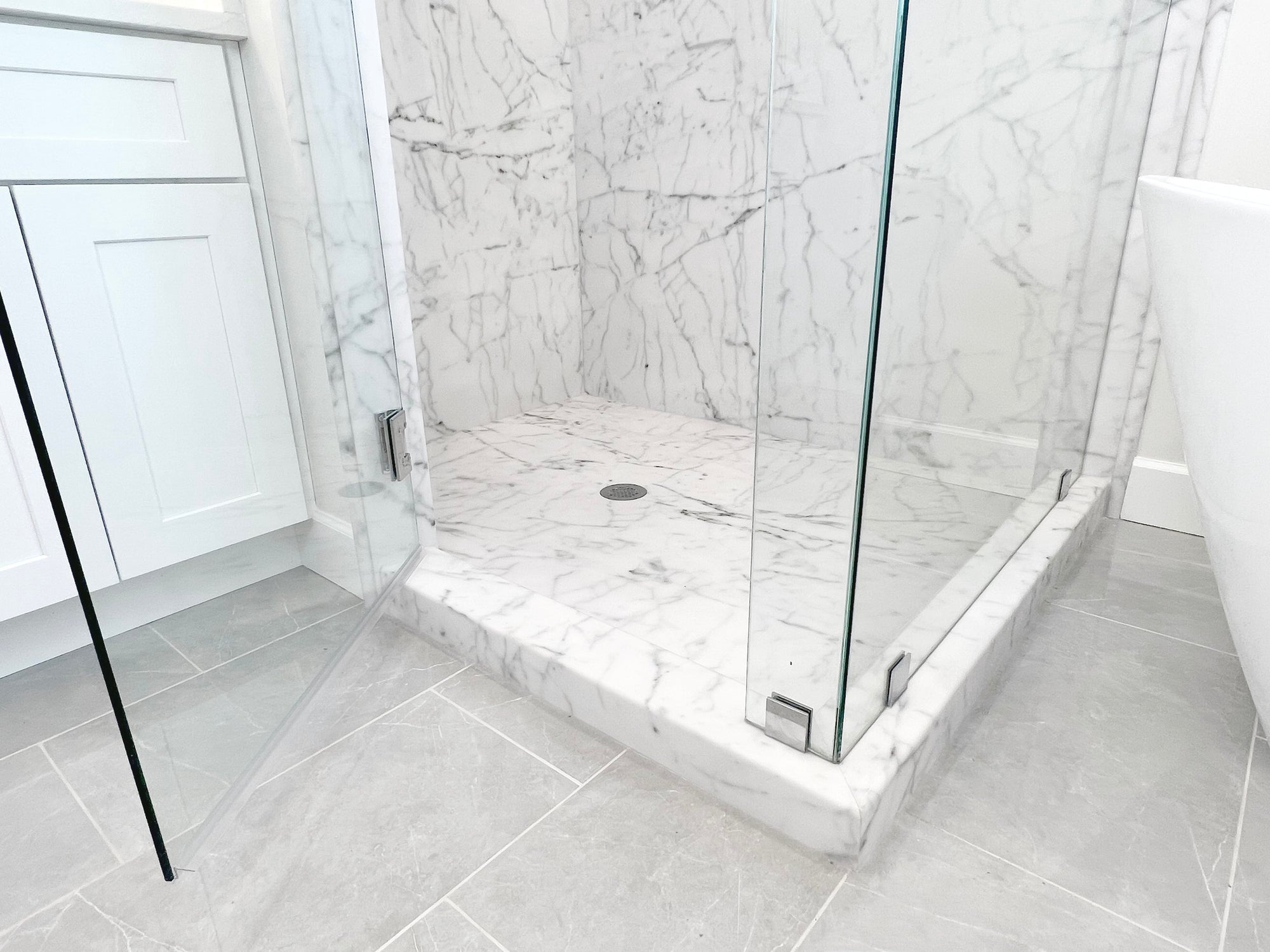 Taking a relaxing hot shower might not have you thinking about the shower pan on the floor, but it's essential for proper drainage and preventing leaks. Let's explore the importance of a proper shower pan and what to consider when purchasing one.

Understanding the Shower Pan
 A shower pan acts as a barrier between the subfloor and shower, with a slight slope to direct water flow towards the drain. This waterproof insert helps prevent leaks, mold, mildew, and structural rot. Pans come in various materials like fiberglass, acrylic, stone, metal, or tile. Selecting the right one involves considering size, shape, and material.
Important Features of a Shower Pan
1.Size: Measure the width and height of your shower to choose a pan that fits snugly within the walls.
2.Shape: Shower pans come in rectangular, square, or angled shapes for different floor layouts.
3.Drain Location: Knowing where your drain is located ensures the pan holes align with your shower design and drain properly.
4.Material: Choose from fiberglass, acrylic, stone, tile, or composite based on function, durability, and design preferences.
Although "shower pan" and "shower base" are often used interchangeably, the key difference is their location. The shower pan forms the actual shower floor, while the base is found beneath the pan, as part of the bathroom's substructure and usually made of waterproof cement mortar. Both can be professionally installed or DIY projects.
Whether you're building a new bathroom or renovating an existing one, Goodyo offers a wide selection of shower pans and bases to fit your needs.