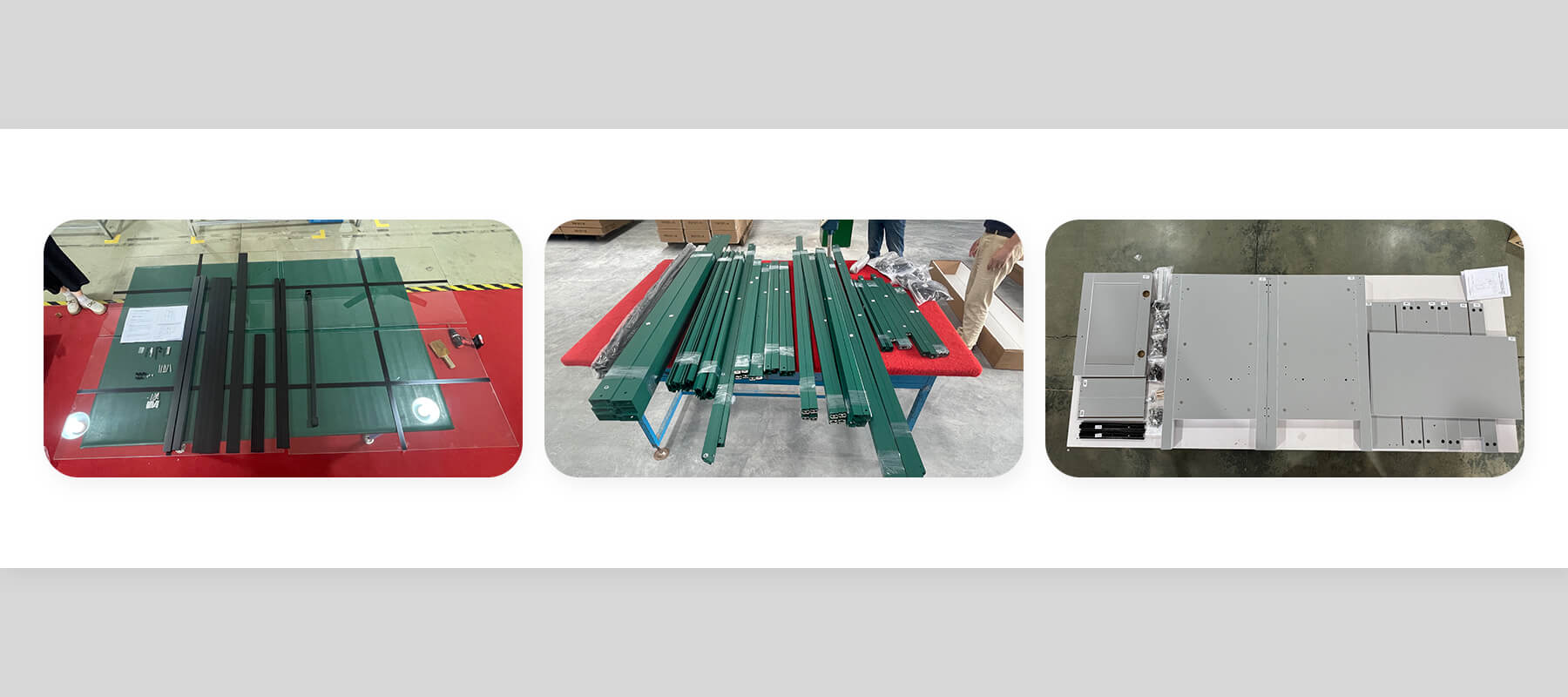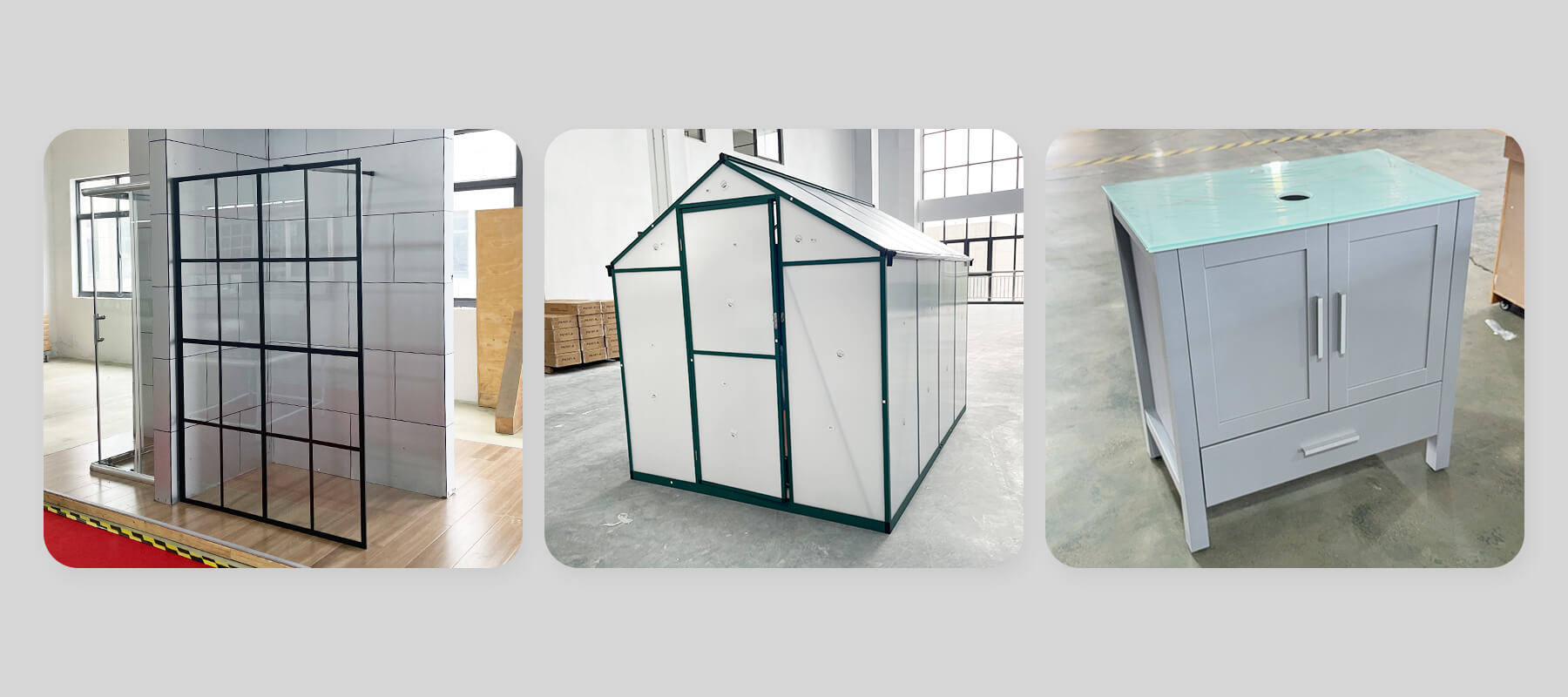 FAQs
 We are manufacturing and supplying shower doors, bathroom vanities/cabinets, laundry cabinets, shower screens, shower bases, walk-in greenhouse, tool rooms, LED mirrors, and the like.
Home depot, ADEO, Amazon, Walmart, Wayfair, Ebay sellers etc.
We can ship OEM ODM products by sea and small items by air. Some US stockings can be shipped from US warehouses.
Stable quality products, upgrade or new products;
technique support including instructions, drawings, pictures, videos etc.;
After-service support for 24hrs;
Door to door delivery;
Customized orders;
For ready stockings, small quantity (less than 6 sets), can be directly shipped out from US warehouse within 3-7 business days;
For large quantity(more than 10 sets), will be packed in pallet and shipped out around 10 business days;
For customized orders, it will take around 3-4 months((including the sea freight) door to door, quantity is unlimited;