Before installing a walk-in shower, here are some things you should consider: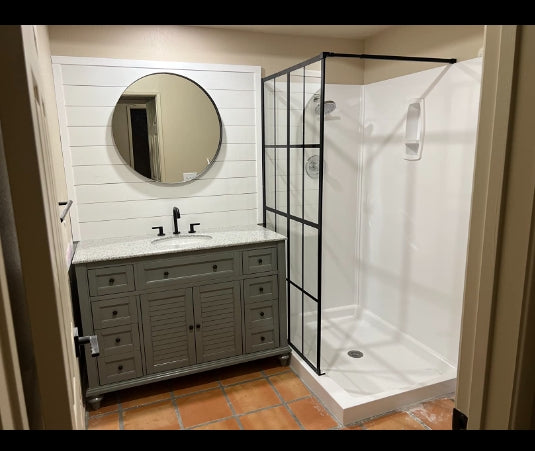 Before installing a walk-in shower, here are some things you should consider:
Plumbing and electrical requirements: You need to ensure that the plumbing and electrical connections are readily available in the area where you want to install the walk-in shower. It's best to have a professional plumber or electrician assess the area and make the necessary connections.

Waterproofing: Adequate waterproofing is essential for any shower stall, so make sure the walls and floor are properly waterproofed before installing the shower.

Size and design: You need to consider the size and design of the walk-in shower to ensure that it fits well in the available space and complements the overall style of your bathroom.

Drainage: The shower needs proper drainage to prevent standing water, which could lead to mildew and mold growth. Be sure to hire a professional who can install a proper drain system.

Lighting and ventilation: Proper lighting and ventilation are necessary to ensure a safe and comfortable experience. Plan for adequate lighting and ventilation in the area around your walk-in shower.

Accessibility: Consider whether the shower needs to be accessible to wheelchair users or people with disabilities. You may need to install a ramp or grab bars to facilitate entry and exit.

Cost: Finally, consider the cost of the walk-in shower installation. This can vary depending on the materials used, the complexity of the installation, and whether you hire a professional or do it yourself. Be sure to budget accordingly and get several quotes from reputable contractors.